Titel :
Several Simultaneous Sensations
About:
Live video performance exploring sensation and memory materialized in layers, shapes and frequencies.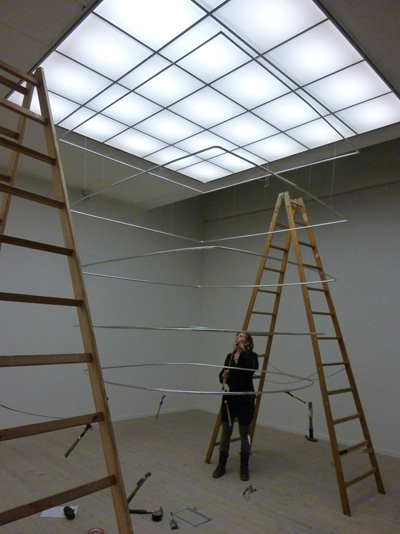 ~~~~~~~~~~~~~~~~~~~~
Litten Nystrøms work often crosses media and genres, to define a space where object, space and actions overlap. The result can be characterized as subtle manifestations addressing ongoing interventions between time, circumstance, matter and consciousness, positioning matter and image as restless forms with fleeting properties. Concepts and dialogues often developed on site, materialize in works and assemblies that are both happenings and tangible compositions in one.