Frutería las Granadas
José Luis Anderson, Freya Dinesen, Snorri Beck Magnússon
Interactive performance using fruit as sound controllers, with background video projection and backing track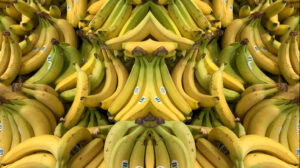 Hlutskipti – Decompartmentalization
Kári Guðmundsson, Guðlaugur Hörðal Einarsson, Daniel Örn Heimisson, Ana Luisa Diaz de Cossio
Decompartmentalization | Hlutskipti is a work that incorporates visual and audio elements that highlight the workshops from the different departments at LHI. This work explores the compartmentalization, separation and lack of collaboration that we have experienced between the departments. By combining audio and video from all the buildings, we create a reality where everybody exists together.
Life and Death of Pawns and Friends
Jónína Alfreðsdóttir, Óskar ใor Arngrimsson, Khetsin Chuchan og Jóhannes Patreksson
We recorded a chess game and had assigned notes to each checker and rules to each chess piece for certain effects which would trigger by the choices made in the game. The video was recorded and edited by Khetsin- it's a video and audio art piece.
Zoom Call from Hell
Robin Morabito, Starri Holm, Stefania Palsdottir, Torfi Tomasson
An experience where you feel anxiety during the worst zoom call of your life.
CLICK HERE FOR LOGIN INFORMATION: https://docs.google.com/document/d/1WS-gmjAEvntQ4TQnqc-eJoqMhz1kYAXT8n20Pb4Hs3o/edit?usp=sharing