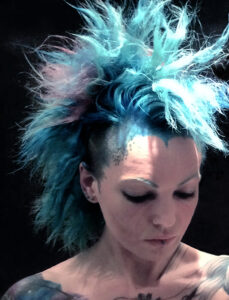 With a background in game design, film directing and archaeology, Isdrake has covered the span of human and technological development, learning from the past to diversify the future through creative actions. Isdrake is also the founder of the game innovation lab Collaboratory and the game art gallery Epic Unidragon.
Researching the bias in technology and solutions for equity, empowerment and freedom of diverse identities is at the core of their work, currently focused on cyborg art, metaverses and body modifications as voice.
Isdrake will give an insight to their work and open up for dialogue and collaboration with the participants.