THE GOODIEPAL EQUATION documentary film
Director: Sami Sänpäkkilä
Editor: Eeva Tuomi
Producer: Harri Sippola / Moderni Kanuuna
Length: 71 min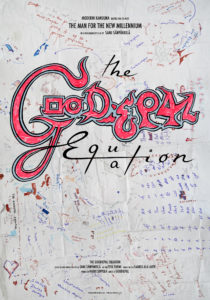 Goodiepal (real name Kristian Parl Bjørn Vester, b. 1974–76) is a Danish musician, performance artist, lecturer and activist operating on the fringes of society. Goodiepal rides thousands of kilometres on a self-built bicycle that he uses to power his shows. He has released a record with a genuine 500-krone banknote embedded in the vinyl – priced at 250 kroner. Goodiepal has put together an exhibition for the National Museum of Denmark comprising all his material possessions, and he creates his art outside of customary institutions and norms.
Goodiepal's best friend, the former 1960s rock star Poul Erik, is another true eccentric, a hoarder living among things he has collected from skips. His dream is to own a piece of each item ever produced by human beings. Goodiepal considers Poul Erik his partner in crime, although his audience would prefer to see him without him. Goodiepal's life is shadowed by Huntington's disease, an inherited degenerative disease of the brain that has driven men in his family to suicide. Doctors find odd tumours in his head and he begins to misplace and forget things. Many of his closest friends are likewise affected by illness.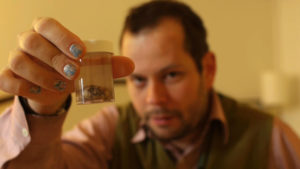 Goodiepal's activism turns increasingly radical and he drifts further and further away from social safety nets. Goodiepal challenges us to reflect on our view of the world. What remains of us if we only exist to serve the system? What is the Goodiepal Equation?