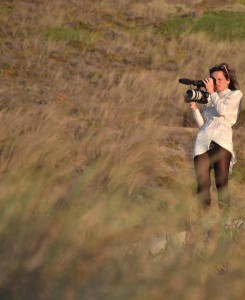 Monika Fryčová is an Czech audio-visual artist, performer and writer based in Seydisfjordur, Iceland, southern Portugal and elswere.
In recent years she has been focused on Iceland due to its intense confrontations of the elements and unique meetings, as a curator of few international projects mainly Czech – Icelandic (ISLANDIA, NoD, gallery SKOLSKA28/Prague, OPEN SPRINGS/Reykjavik, Untitled Festival/Bildudalur,
DIRECTRIX with E. Isleifsdottir etc.)
From 2016 she is co-founder of Open space initiative Blue Factory in Seydisfjordur, east Iceland together with  þorgeir and Sigurbergur Sigurdsson.
http://brotherhood.esy.es/
She currently works on permanent project Fantasy versus Discipline, The Artist as an Etnographer and organizes intercultural dialogue between Iceland and Mauritius, Czech Republic and Portugal.