MAP
MULTIVERSE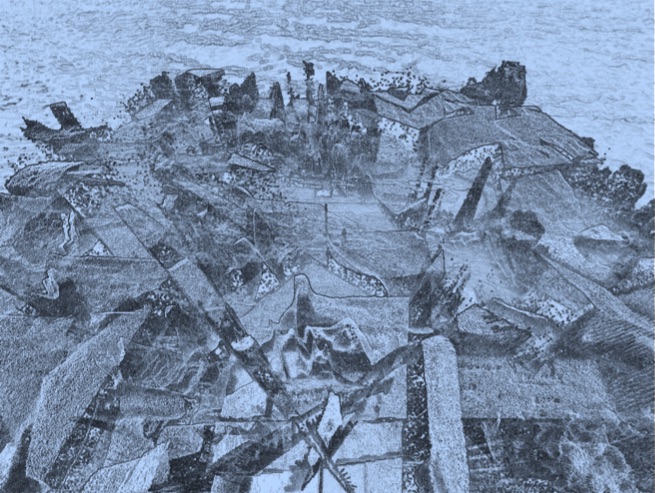 Improvised audio-visual performance M.A.P. – Raftlost 2022
M.A.P. is the collaboration between artists Haraldur Karlsson and Litten Nystrøm and a shared platform where the artists embrace the fusion and unfold possibilities between artforms; tactile material and electronic Art, in works which engage with contemporary society and circumstance. Their installations aim to challenge our idea of space and reality to reveal a world beyond our sensory limitations.
Iceland based artist Haraldur Karlsson works with experiments in video art.
Haraldur studied art for 9 years in Iceland and Holland and taught video art for 9 years at the Icelandic Art Academy. In the last 99 years his focus is on commissions, artist co-operation like M.A.P., own research and production of tomorrow's art-forms.
Danish born artist Litten Nystrøm, studied art and design in Copenhagen and has been living in Iceland since 2011. She was the manager for the Residencies & Projects program at Skaftfell Center for Visual Art; she co- founded the Iceland based artist group RoShamBo; the design label RÓ and FOSS – an artist-run publishing house for artist books of limited editions. Since 2019 she has been teaching at the Fine Arts and Design Department and starting and running a BIO-Lab in LHI Reykjavík.