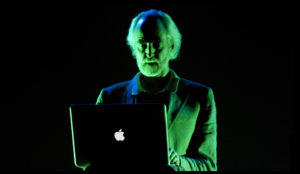 Lars Graugaard / Lars from Mars
Lars Graugaard is the composer of contemporary experimental music, who doubles as electronica performer using the alias Lars from Mars. Sometimes he is not quite certain which name to use – obviously, he needs more names.
Lars started out as a instrumental performer, later also composer of score music. He still composes quite a lot of score music, but in recent years he has used the computer as his performance vehicle, arriving at an electro style that brings together rhythms, textures and interaction. Much of it is with a strong drive, and much of it has rich and sustained pads. But however different these styles are, they are closely related in his music, because the power that music has to communicate is the passion behind his music.