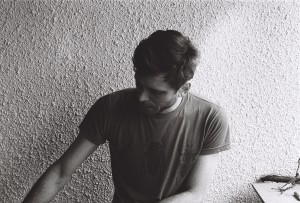 Bio:
Steindór Grétar Kristinsson born in 1980 is a musician/sound artist. In 2001 Steindór cofounded Einóma with Bjarni Þór Gunnarsson. They have released seven records, compilation tracks and remixes under record labels such as Vertical Form, La madame aveclechien, Touching Bass, Thule(UniForm), Shipwrek and more.
In 2004 Steindór moved to the Netherlands to study electronic music at the Institute of Sonology. He recieved his MA in Sonology on the topic: "The Interaction between time and timbre in sound creation and perception of musical form". Since 2010 Steindór has worked on this concept through musical performances, releases and investigations regarding nonestandard software control over sound and its form. Currently Steindór is working on two solo albums. First is a collection of "fixed media" electro accoustic works and the second one is based on live sessions where Steindór(electronics) teams up with Sigurður Möller Sívertsen(drums).
Performance:
Electro acoustic works dated from 2010 until today will be performed in one continous improvised session. Allready composed material will be used as an anchor for new directions that happen through realtime decision making as Steindór will be mixing, rearrangening and transforming sound structures. Using computers, controllers, synths and ofcourse the most important thing: The space and the Ears.