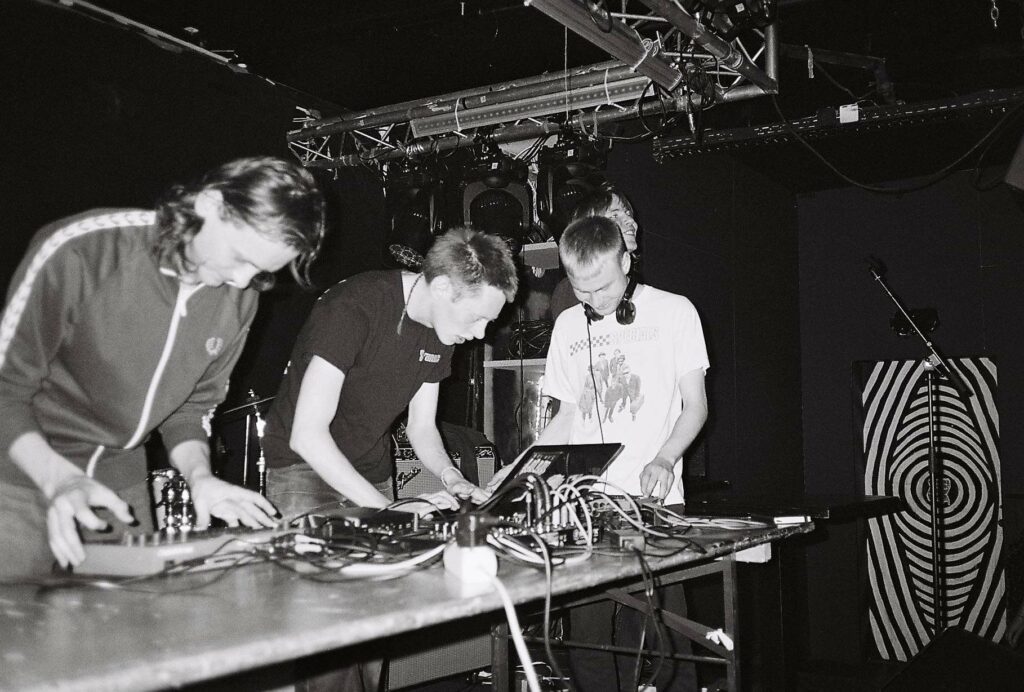 sideproject is an electronic music trio from Reykjavik, Iceland. In the last year they contributed beat programming to Björk's "Fossora" , as well as releasing an official remix of the single "Atopos" .
With an equal focus on studio work and live performances, the trio have been working hard at a new LP as well as performing a new live set.
They have been very active in the local Reykjavik scene, organizing concerts and parties as well as releasing albums, with their 2021 release "radio vatican ep" winning the electronic album of the year at the Icelandic music awards and their most recent project being the 2022 EP "kingfisher" .
Their music is characterized by heavy, fast-paced, intricate beats and textured, flowing synths. stealing from everyone and everywhere, sideproject's music becomes a cryptic mix of electronic influences.